How-To Geek
How TO Install Windows On your Pc




Want to install Windows 10 on your own PC? We've got you covered with the instructions, although it's just like installing any other version of Windows.
You need a Bootable windows Installation disk . For how to create a bootable windows pendrive or Dvd please follow my older posts.
You might want to decide whether or not you actually want to install Windows 10. It's not necessarily right for everybody — there are still bugs and issues.
Please Make A backup of your windows Partition(System partition),its recommended so as you dont loose any data ,but i never made one because it never happened with me.


Just keep in mind that Windows 10 is only provided for free as an upgrade. You can't clean install it, there are no keys at this point. Unless you use our clean install workaround.
For posterity, here are all of the installation steps if you're booting from a flash drive, although you could just remember the word "Next" and get through it fine. Just remember to choose Upgrade when prompted unless you've previously upgraded and activated Windows 10 on this computer.
When you first boot the computer you'll see a screen like this one:
Click Next and you'll be taken to the Install now button screen. Which obviously you should click.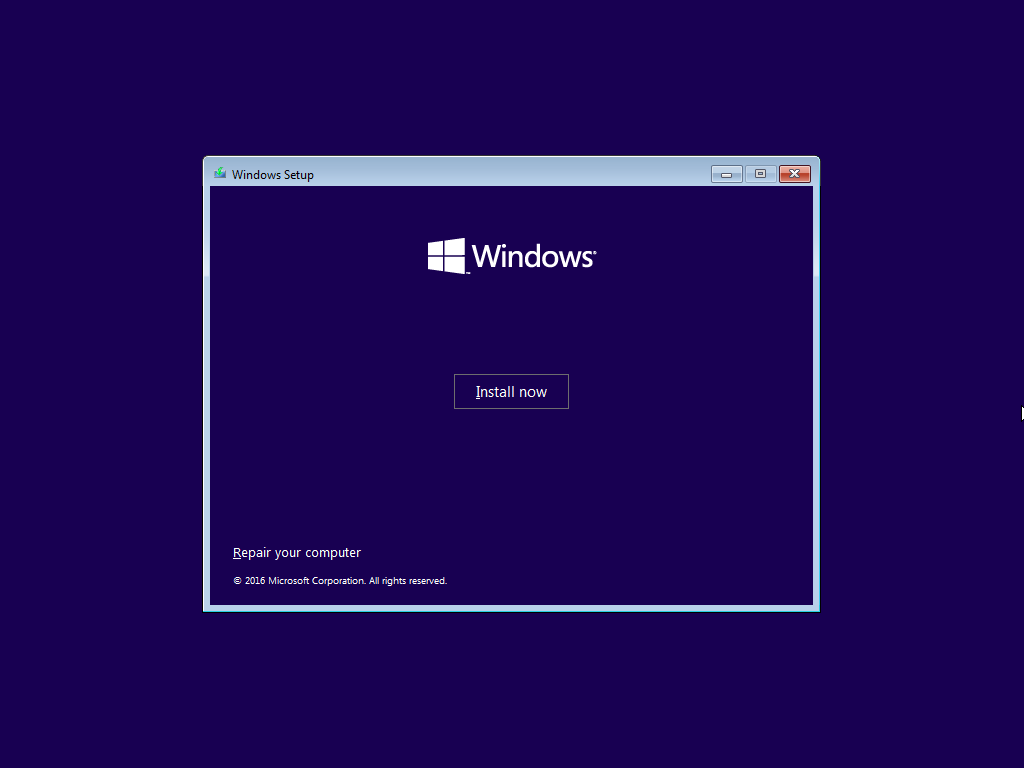 Choose custom and click on continue or you may continue with upgrade , all your choice ,but with upgrade all of your apps are safe and you can use the system apps earlier you had in your windows and they wont be uninstalled ,but in custom everything will be deleted from system disk and you have to install every app that you used from scratch.
And now it will install.
Once the PC reboots again, you'll be able to select the settings like whether Windows Updates are enabled (they aren't allowed to be disabled in the preview). We'd recommend just using the express settings if you are using a test machine — use Custom if you're really going to use the computer.
And now you can sign into your Microsoft account. We'd recommend using a Microsoft account because otherwise you won't be able to use half of the new features and you may as well use Linux or stick with Windows 7.
If you've setup your account properly you'll probably be asked to verify it in the middle. We excluded those steps from this article, but they are pretty simple.
Now you'll be asked how to setup the PC. Since we wanted to test everything as a new computer, we chose to set it up as a new PC instead, but you could copy all your settings from another computer if you wanted to.
Want to use OneDrive? It's nicely integrated into Windows, so we just left it alone.
And now a colorful screen that tells us things are happening.
And finally, we are at the desktop! Note that the desktop on the full release of Windows 10 looks different, and this screenshot came from a pre-release version.
Now click that Start button. Click it. You know you want to.
Thanks Alot and You are welcome to ask any doubts regarding it in comment section.